"Sweets Recipes for Senior Citizens" by Machiko Yosue
2015-06-22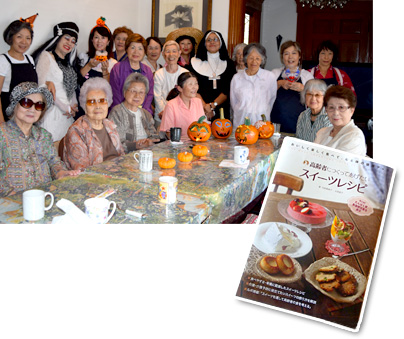 Senior Village Sakura appears in "Sweets Recipes for Senior Citizens" by Machiko Yosue, a social welfare and nursing-care journalist. It was published this summer.
Last October, Ms. Yosue joined "The Wednesday Lunch Meetings" at The Senior Village Sakura. In her interviews for her research, she asked questions about the eating habits of the Japanese seniors living in San Diego. There is an interesting article that she wrote in this book and that includes photographs.
We hope that you will have an opportunity to read this book and the article about us.